Welcome to La Table du Cinq.
We receive you in a warm and welcoming place and offering a bistronomic cuisine that represents us, authentic and dynamic.
All through your meal, you will discover a mix of flavours and simple products in a new light. And to finish, you will be charmed by our fine pastries.
See you soon.
La Table du Cinq, a place out of time…
Located in the heart of the Appart'Hôtel Les Plombières, La Table du Cinq is a cosy, modern and welcoming place.
From the cuisine to the furniture, from the scents to the light, la Table du Cinq is whole. The timber and lights warmth, marble authenticity, and seat softness surround our cuisine diversity. Here you will be received in a place that represents us : welcoming, simple and sincere.
You will love to spend some time around our tables with your relatives, yours friends or co-workers and you will only want one thing when leaving : come again…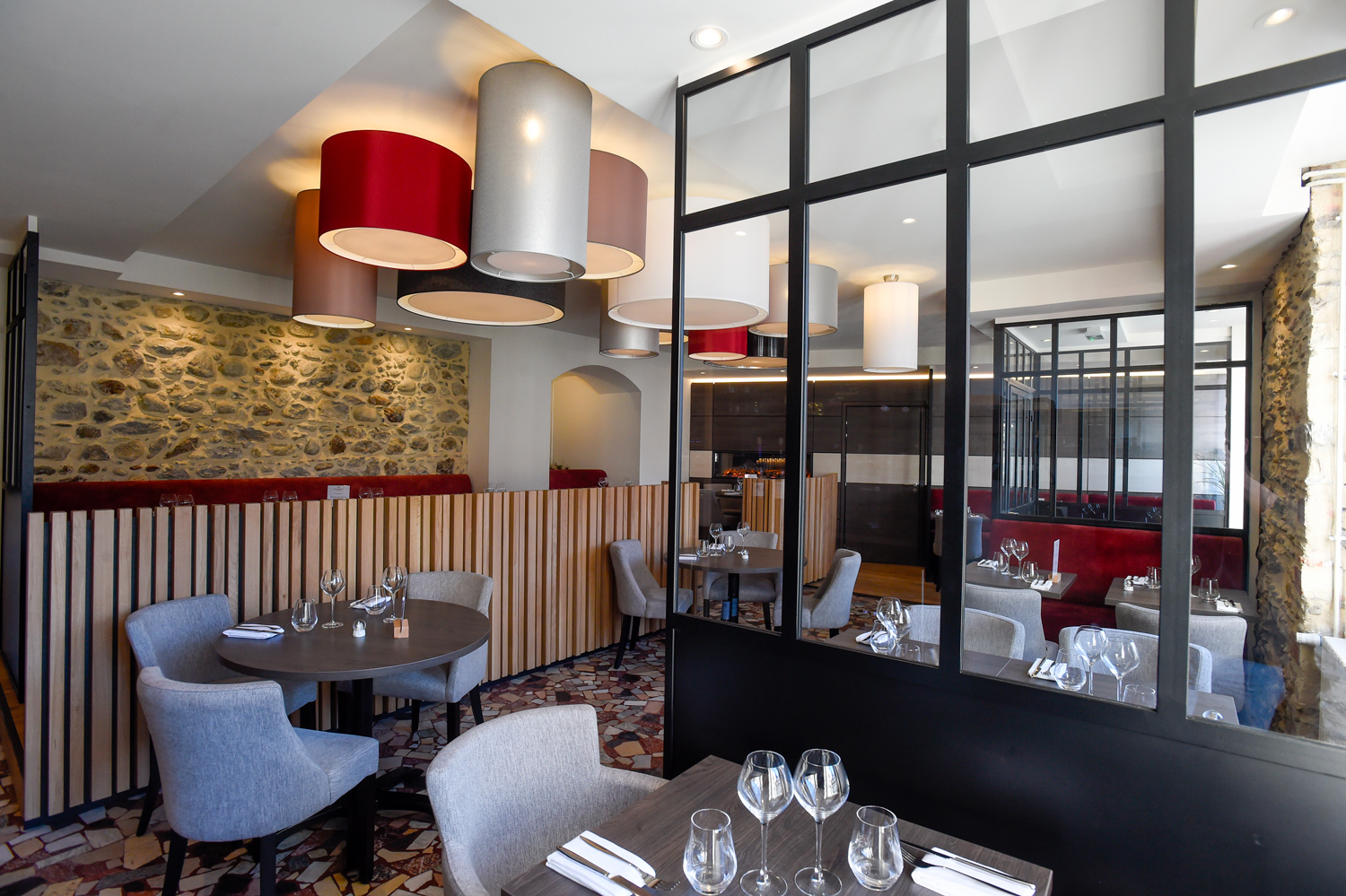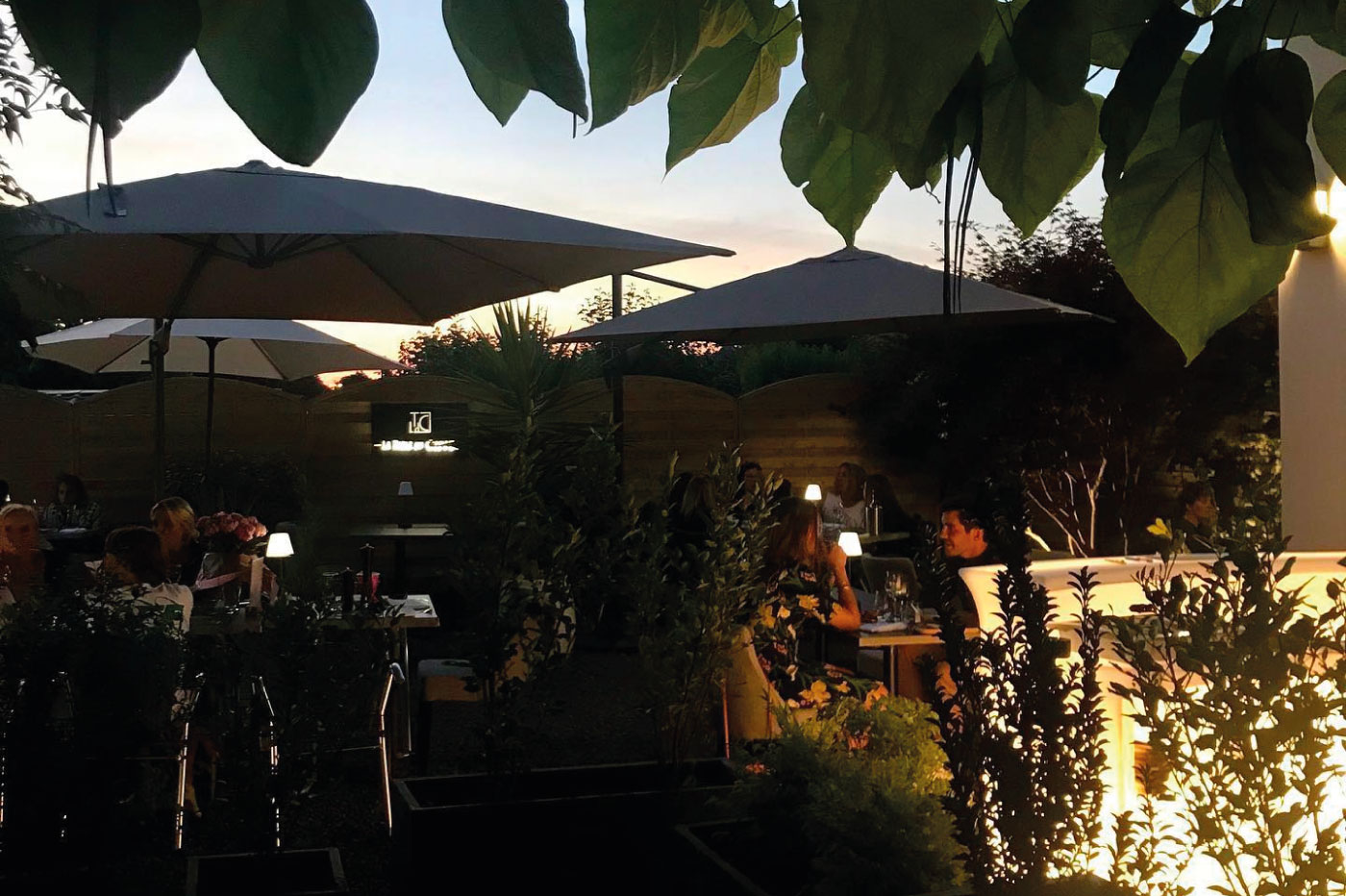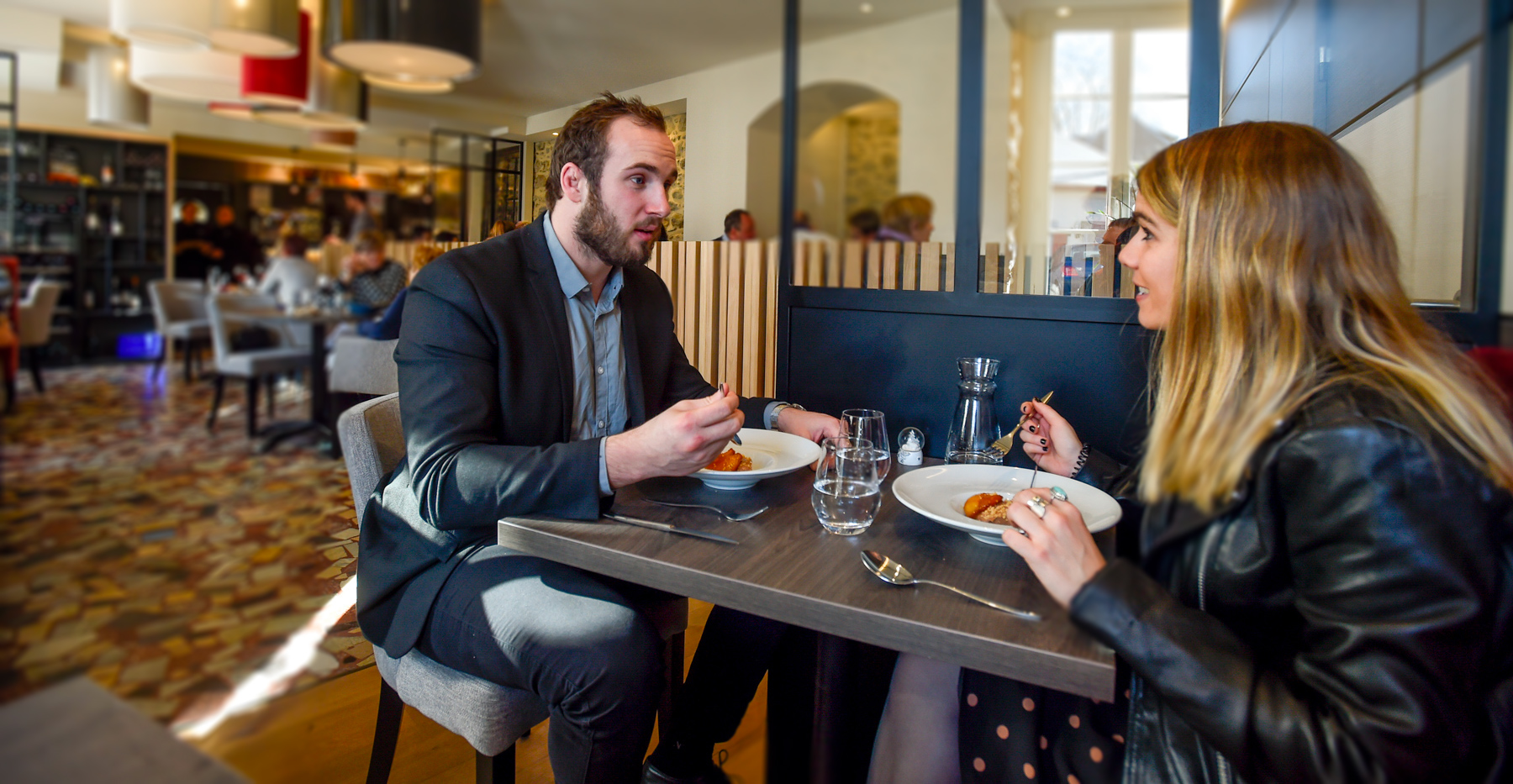 A dynamic and inventive cuisine
The result of a surprising and generous cuisine comes from simple, fresh, raw and local products prepared by our chefs' instincts.
From starters to desserts, including the bread, you will discover a surprising mix of flavours, textures and temperatures.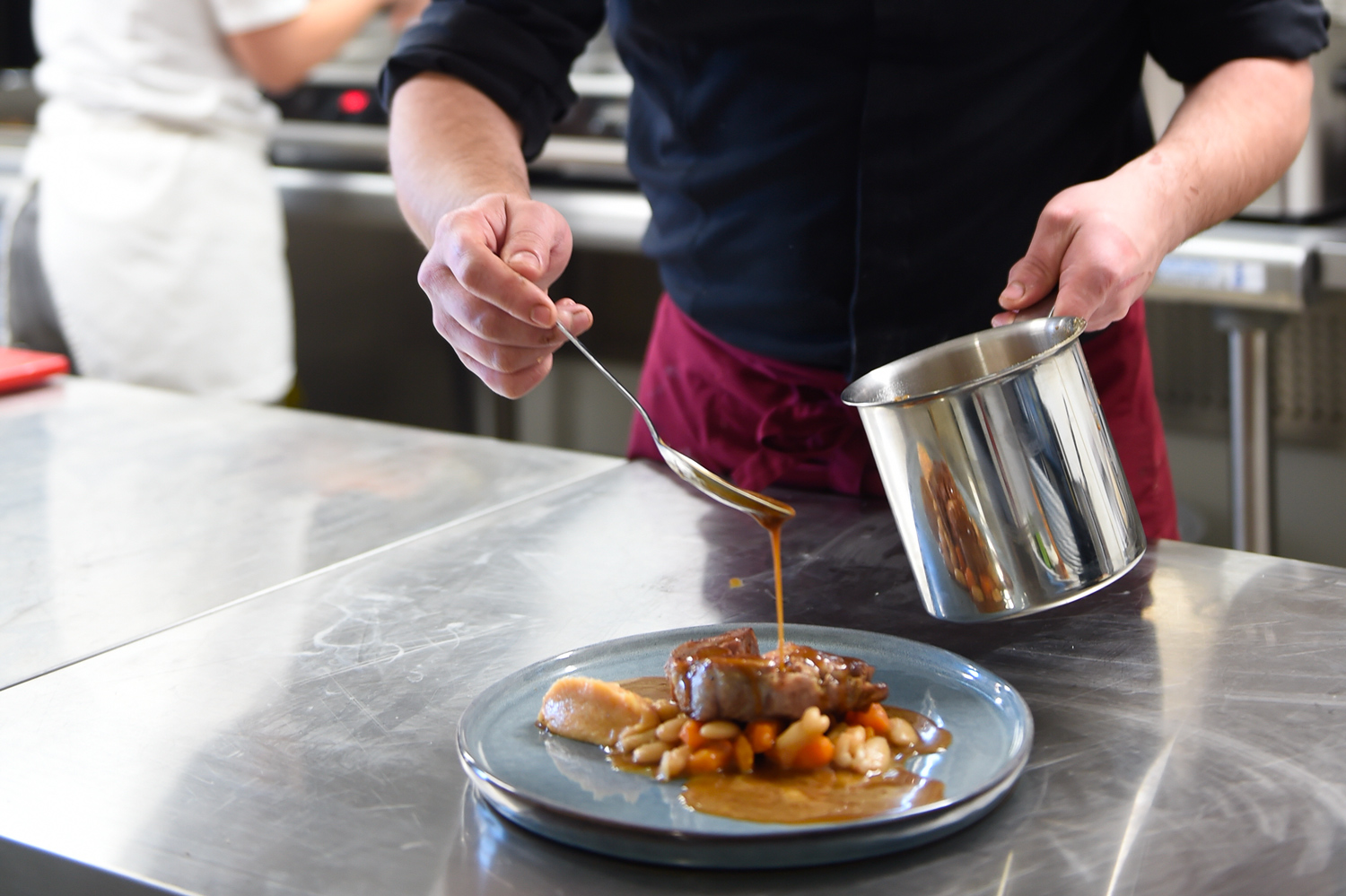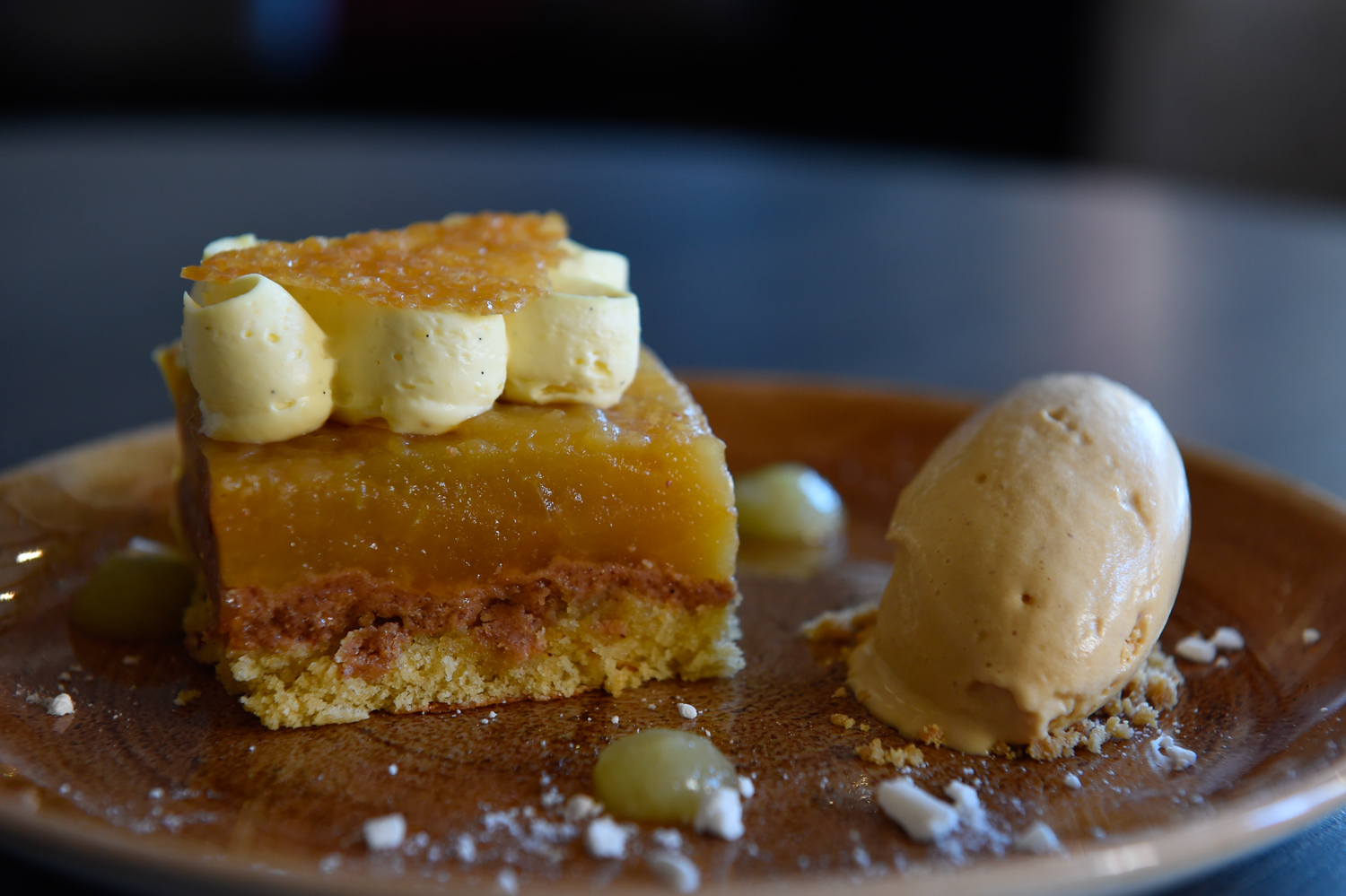 « We are aiming to offer a creative cuisine that will touch all generations souls. »
Local products coming from trusted partners
Une cuisine ne peut être exigeante sans des produits locaux, frais et de qualité. C'est pourquoi nous sélectionnons notre matière première chez des producteurs, des agriculteurs et des artisans du territoire avec qui nous partageons la même
philosophie : humanité, authenticité, réactivité.
Fish
Capbreron's fish auction, fished during the night, served at lunch time.
Aurélie and Paul, a complementary duo trained to excel…
After graduating from baking school, Aurélie enhanced her art at the famous Michel Belin's house in Albi, at Ferrandi's School and at Alain Dutournier's starred restaurant in Paris. After all those experiences, Aurélie followed a bread making training course.
On the other hand, Paul followed the cooking training course at Lautréamont school in Tarbes. His first experiences led him to the doors of the starred house of Labarthe, the Hôtel du Palais in Biarritz and the Grand Hôtel Paradiso in the Arcs' alpine resort.
Those beautiful and prestigious experiences helped them to get inside the high class gastronomic world and gave them the will to be independent.
And as beautiful stories lead to beautiful projects… Aurélie and Paul meet each other while coming back to Bagnères-de-Bigorre and decide to make the dream come true. As complementary in their private life as in the kitchen, Aurélie and Paul are sharing every day their passion of a fine and creative cuisine with their guests.