Why not offer a lunch or a dinner at La Table du Cinq? A moment out of one with a generous and creative cuisine.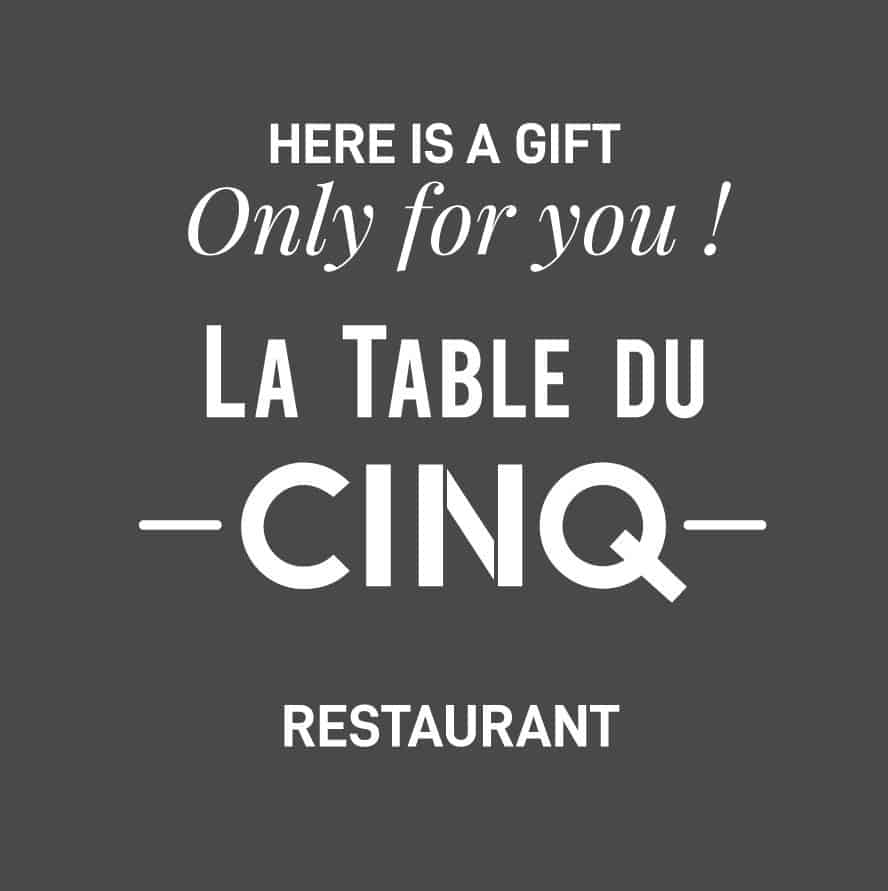 For a special occasion, during holidays or just for the love of sharing, invite your friends and relatives to enjoy a lovely moment in our restaurant.
Gift card values are open, so you are free to fix it. Your guest will then choose the desired option in our menu.
Gift cards are valid for 6 months after the purchasing date.
How do I order a gift card?
You just fill out the form down below. We will contact you after receiving it, to confirm order and payment.
You will then choose if the gift card is to be sent to you or directly to your guest.
Is there any e-gift card?
There is no digital version available, we care about the special presentation of our gift card. They are printed on high grade paper quality, wrapped in a special envelope.
How long is my gitf card valid for?
Our gift card is valid for a 6 month time period. The validity date is indicated on it.
What happens if the meal bill is inferior of the gift card value?
In that case, no refund will be made.